How Do I Create My Own Clan?
Your clan can include atten­dees from anywhere in the LAN, regard­less of where they sit. With a clan, you and your clan­mates can join Clan Tourn­aments. Clans can be created and mod­ified be­fore and dur­ing an event; thus you can arrange your clan in advance ready and wait­ing for when clan tourn­aments signups begin! Clan members don't have to be just your buddies - why not just gather a number of players eager to play a particular game in an upcoming tournament?
Right, so, to the ques­tion of act­ually creat­ing your own clan.
Clan Management is accessed through your
Profile
under the
Clans
tab.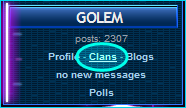 Find your summ­ary pan­el at the top left of the Llama­LAN web­site.
Click the

Clans

link.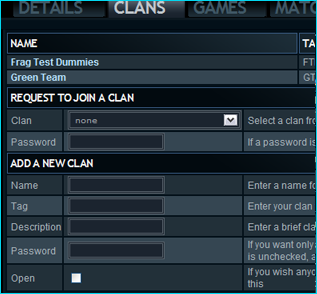 Various Clan-related options are avail­able - for now, we are focus­sing on the sec­tion
Add a new clan
.
Enter the name of your clan (e.g. Frag The Llama) into the

Name

field.
Enter the clan's tag (e.g. FTL) into the

Tag

field.
If you want, give us a brief descrip­tion of your clan in the

Descrip­tion

field.

Password field and Open checkbox

: If you want to allow per­mitted mem­bers only to join your clan, you must en­ter a pass­word in the

Pass­word

field and leave the check­box blank. If you are allow­ing any­one to join your clan with­out the need for a pass­word, enter no pass­word and check the

Open

check­box.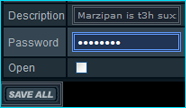 This is a private clan - members
cannot join without a password...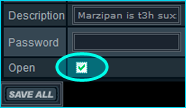 ... while this is what an open
clan looks like.
Click the

Save All

button.
If all goes well, you will have just creat­ed a clan. Members of the site can join your clan and
you
can start manag­ing it.